Now I'm certainly no Einstein, but the quote above does make sense. There is no substitute for quality experience.
Your tour isn't cheap and it's a once in a lifetime experience for you. ThereforeI shouldn't you know and be fully assured that your tour is both planned and escorted by experienced, dedicated people with a long history of caring for travellers' happiness, enjoyment and wellbeing? This is especially true for your tour host who has such an influence over the success of each tour .
Please take a minute to glance through my timeline below. I hope it'll give you a little insight into my own experience and how I've been involved in the tourism industry at various levels and caring for people's holidays for over 30 years.
P.S. The picture is of Einstein, not me 🙂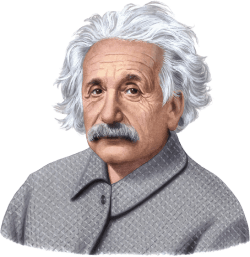 View tours or contact us for more information
Choose a tour to view by clicking an image or click the button to contact us directly.
Thank you so much and I really do hope to meet you soon on one of our tours over here in Asia.
I genuinely hope that this page and my bckground has given you some insight into me and my abilities to create and run fantastic group tours for vegans. In case you're still on the fence, why not visit my referrals and review page. I'm lucky enough that when some of my past customers lesrned about Tour Vegan, they reached out and left me reviews of our tours together and I've also included some from Trip Advisor for the Asia tours when I was the manager of Tucan Travel.
Please, if you have any questions, drop me a line and we can either chat or email or we can find a mutually suitable time (time zones all being considered) to have a real talk on Skype / Whatsapp / Line / Telegram / Zoom or even a real good old fashioned phone call.
All the very best and thank again for checking us out.
© Copyright 2021 Tour Vegan. All right reserved.